High Gloss ACM panels price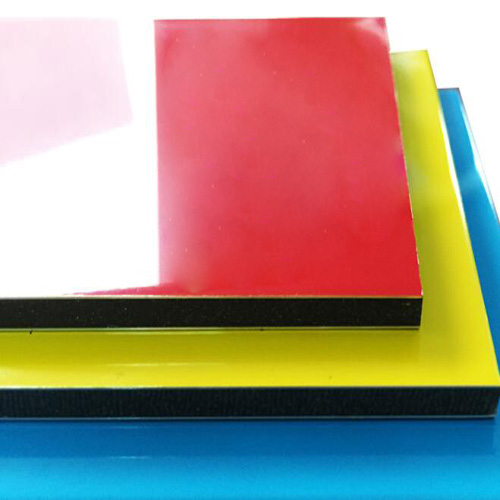 Applications

1) Constructional exterior curtain walls, Wall Panel are widely used in exhibition, stores, offices, banks, hotels, restaurants and apartments;
2) Decorative renovation for storey-added old buildings, facades, roofing;
3) Indoors decoration for interior walls, ceilings, bathrooms, kitchens, balconies and subway;
4) Advertisement board, display platforms, billboards and signboards;
5) Wallboard and ceilings for tunnels;
6) Raw materials in industrial purpose;
7) Material used for vehicle bodies, yachts and boat
Product Structure
A LDPE (low-density polyethylene) core is attached in the middle of aluminum layers on both sides, which are with a coating. It is impact resistance and easy to maintain, thus it becomes one of the popular material for building facade, signboard and interior finishing.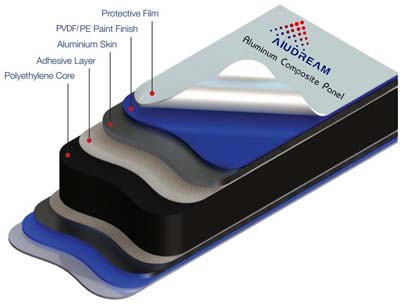 Product Specification
Width: Standard 1220mm&1250mm, options 900mm, 1500mm, 2000mm,
Length: Standard 2440mm,options: 3050mm, 5000mm, 5800mm, Up to 11500mm
Panel thickness:  3mm&4mm,options: 1mm, 2mm, 5mm, 6mm,7mm, 8mm,etc
Alu coil thickness:0.5mm, 0.45mm, 0.4mm, 0.35mm, 0.3mm, 0.25mm, 0.21mm,0.10mm,etc
Core material: Normal core/ Unbreakable Core/Recycle Core / Fireproof
Core Coating: PE, PVDF, FEVE, Nano, Epoxy coating,etc
Color: Solid, metallic, high gloss, digital printing, mirror,stone look,wood look,brushed,etc
Weight: 5-6.5kg/Square meters, based on 4mm thickness
Function: Fireproof, Mould Proof, self-cleaning, Anti-Static, Antibacterial,etc
Feature
It is a durable, resistant and light material.
It offers various color choices
It has an aesthetical and smooth structure.
High sound and heat insolation
It is 100% recyclable and environment-friendly.
It provides the best application with easy and convenient use.
High resistance against environmental conditions.
It provides the best results in applications.
Easy cleaning and maintenance
Color Card
Aludream Aluminum composite panel colors
Customized colors : PANTONE and RAL colors available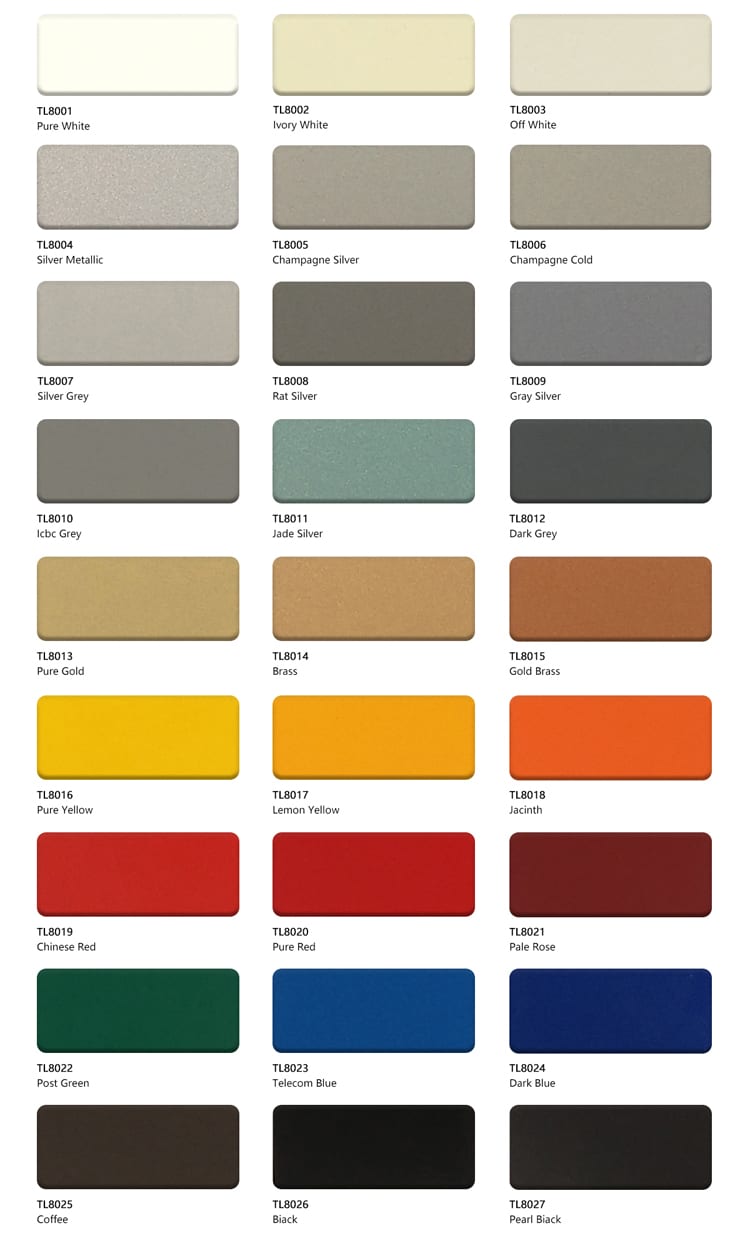 How ACM Panels Features Are Unique 
Basically, the aluminium storage case is developed of two aluminum sheets verified to a non-aluminum center, aluminium composite panels are built for strength in present-day structures and signage. Appropriate waterproofing must be done; something else, panels may get frail against downpour and moistness. Otherwise called ACPs, the panels offer buyers a cautious solution with a streamlined, contemporary look. The acm panels don't have great obstruction against UV beams; consequently blurring of color happens after a specific timeframe. There are various preferences to utilizing ACPs are accessible because of their blend of metal and plastic, ACPs are tough, climate and stain safe. In this way, it will begin losing its sparkle following scarcely any years.
Huge factors:
They offer a strong boundary, permitting purchasers to experience a decrease in sound from the exterior condition. They have less obstruction against fire and may consume in outrageous instances of fire. Panels hold their shape and size, notwithstanding uncommon climate changes, making them perfect for areas with brutal seasons. Be that as it may, these days fire-evaluated panels are accessible which are artificially treated. Also, ACPs are impervious to erosion, guaranteeing buyers can experience the advantages for quite a long time to come. They are anything but difficult to keep up and clean. Periodical cleaning of panels is required for the maintenance. The acm panels are one of the most affordable materials accessible available. 
Major advantages:
The panels must be replaced following 20 years. The one of a kind design of the Aluminium Composite Panels makes them very lightweight. With low introductory cost and dependable solidness, ACPs offer property holders cost-reserve funds from the beginning. It is being lightweight guarantees that you can helpfully deal with the panels on the site. They have likewise demonstrated to offer top notch warm comfort, giving extra reserve funds in vitality and gas costs. It is simple for you to store these panels without blocking a lot of room. Aluminium Composite Panels are worked to oppose fire. Since aluminium doesn't consume, ACPs offer a flame-resistant alternative. They are exceptionally designed and cutting edge FR grade Aluminium Composite Panels.